Click on the day you want to request off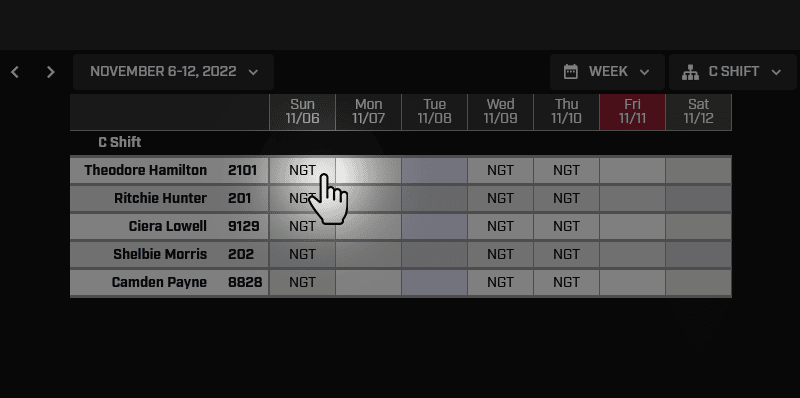 Click on Time Off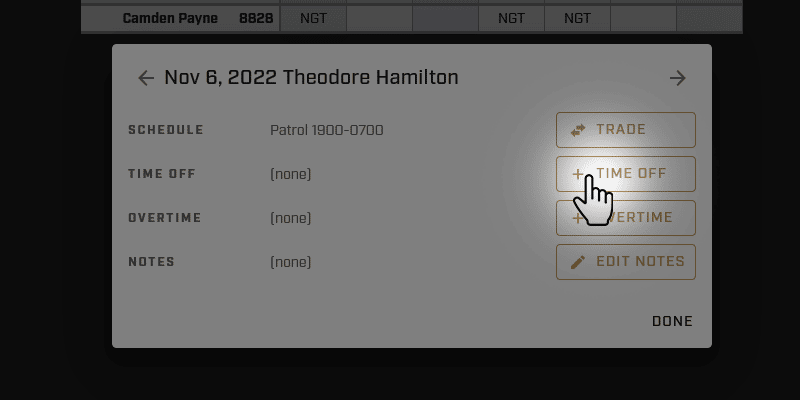 Fill out the request:
Type in the time span (e.g. 1900-0700) using 24 hour time
Type in the total hours (e.g. 12) in the account you wish to use for this time off request
Fill in the notes
Click Submit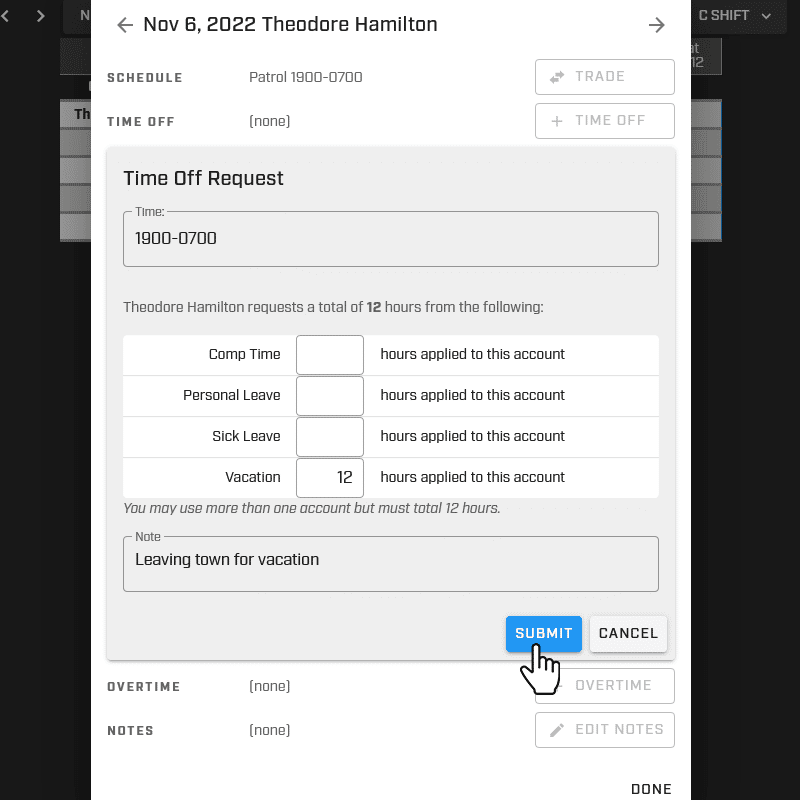 The request is sent to your supervisor and your shift is replaced with a yellow box – which indicates a PENDING time off request.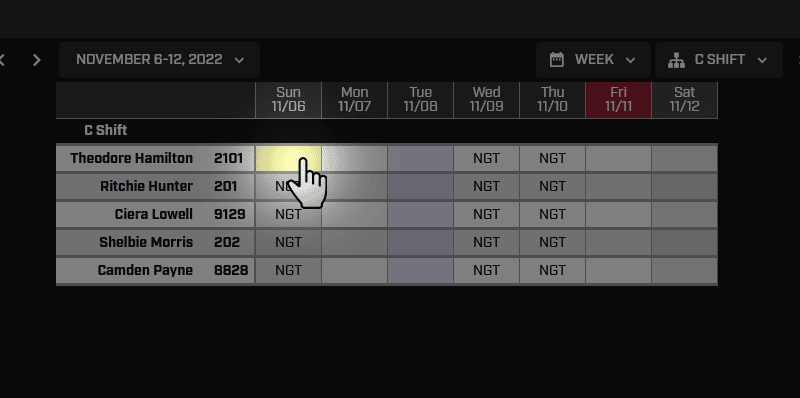 You can view this time off request in your Time Card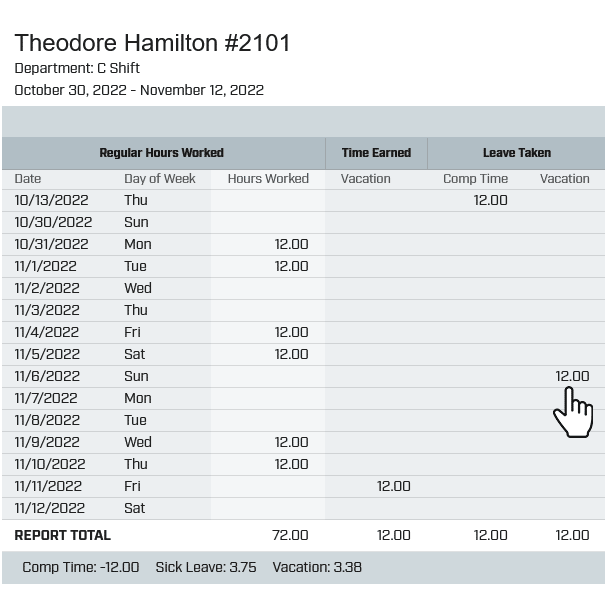 Updated on November 8, 2022