Bring Order to Your Agency's Schedule
Shift scheduling software for police departments, fire departments, and EMS professionals.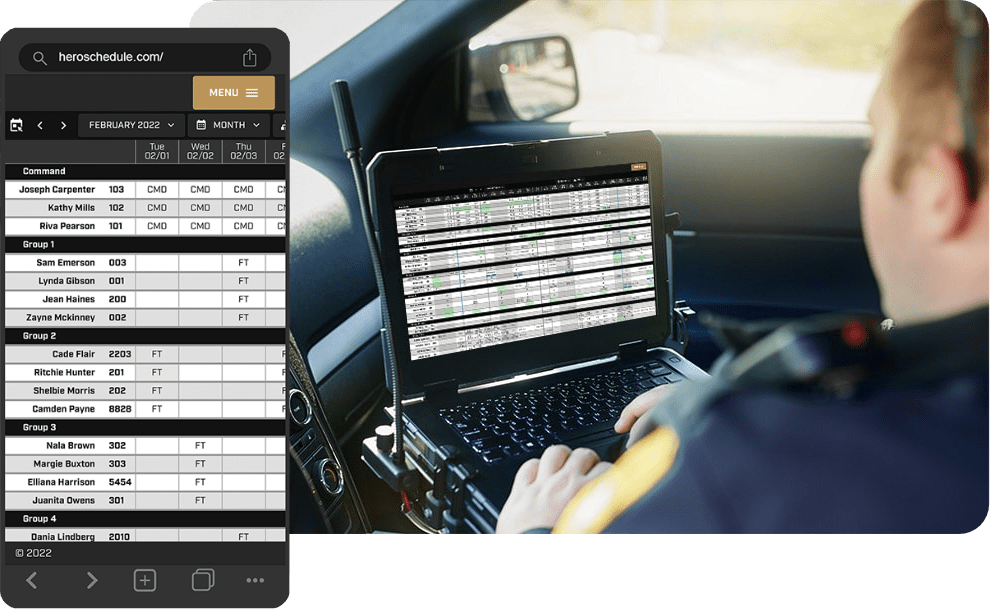 Designed for the needs of first responders, supervisors and administrators
See everything in one place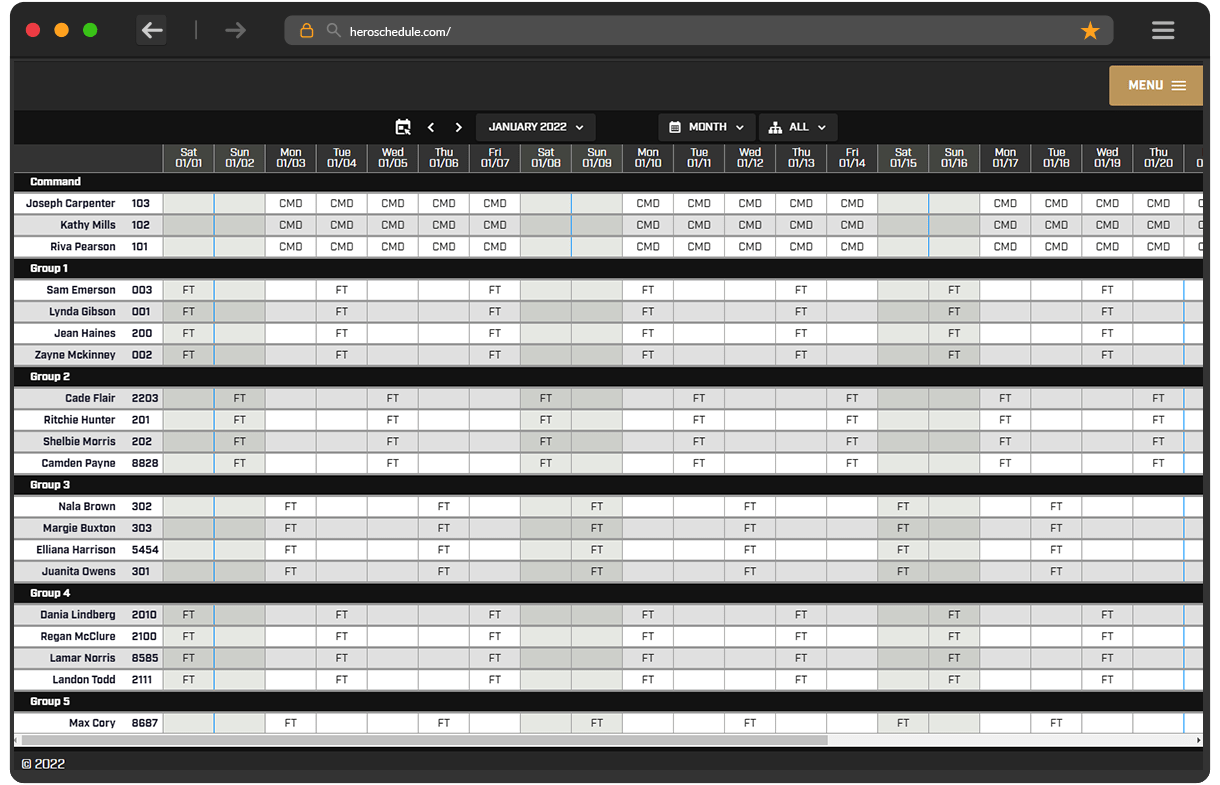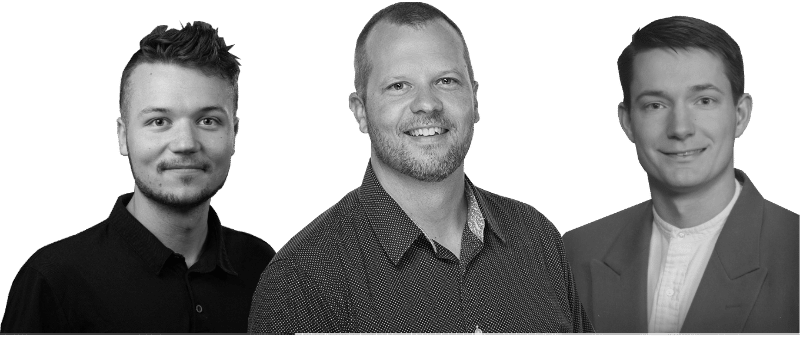 Hero Schedule wants to be the best shift scheduling software experience in the United States. The intuitive software is designed exclusively for first responders. Our team provides solutions and support with an all U.S. based staff.
Agencies trust Hero Schedule
We serve agencies with 5 employees or 5,000 employees.