Make Scheduling Easy
for Your Fire Department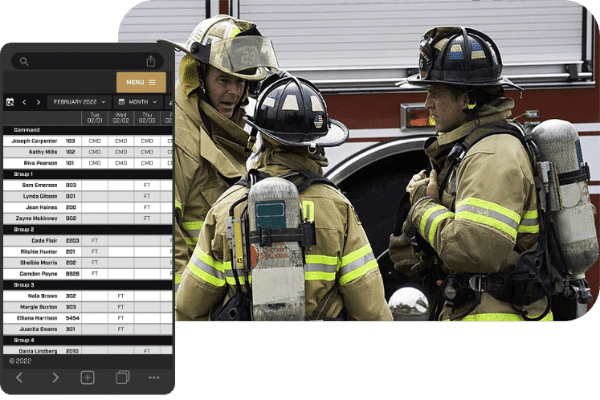 Fire Department Scheduling Software
Scheduling for a fire department, whether paid or volunteer, is a huge task. Organizing 24/48 (ABC style) shifts, keeping in compliance with labor laws, and having clear communication is almost impossible without software. Hero Schedule is the fire department scheduling software that can make your job much easier with custom-designed software that is simple to use.
Add new firefighters quickly
Easily track Kelly Days
Keep your schedule organized in one place
Coordinate volunteer and on-call personnel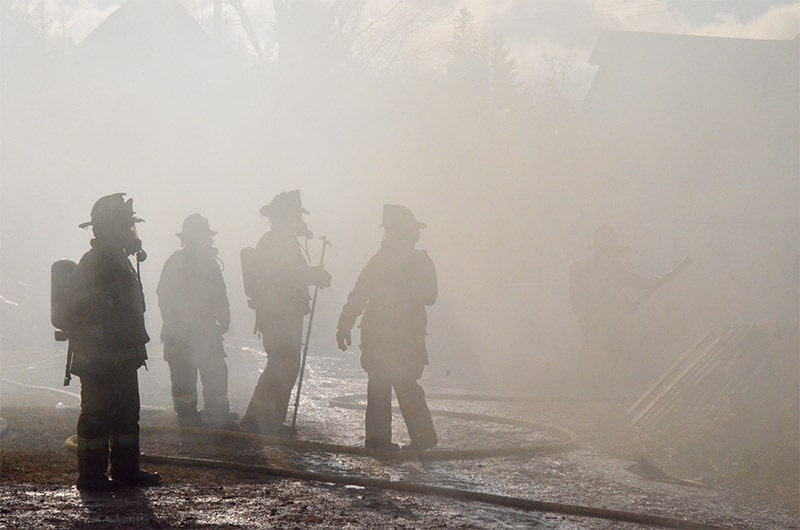 Employees enter overtime & time off requests with ease
We know you probably have employees calling you during the week asking if they can get next Thursday off to go hunting. Hero Schedule allows employees to place time-off requests on their own. Requesting sick time, shift trades, overtime, and vacation can all be done by each employee. The administrator can approve or deny these requests.
Quickly approve overtime and time off requests
When supervisors get dozens of time off requests, it can be time consuming. We have made it easy for supervisors to review and approve time off requests from one screen. Supervisors can also subscribe to receive email notifications for time off requests.
Get Customization to Fit Your Needs
Hero Schedule includes many great features that will instantly help you take control of your employee scheduling, but your fire department doesn't need another one-size-fits-all schedule software.
We can work with you to customize Hero Schedule to fit YOUR fire department.
Other features of Hero Schedule
Hero Schedule accommodates shifts of various lengths, including 8, 10, 12, and 24 hours.
Our team will walk you through the setup process to customize the software settings for your specific needs.
Our team will also provide training and assistance for supervisors and administrators to become comfortable with using the software.
Our team provides fast support during standard business hours through help desk requests and emails. After-hours support is available for emergencies.
Hero Schedule can be accessed through a secure login using any modern browser.
Customizable rules provide for vacation/sick/personal time accruals.
Hero Schedule is hosted on a secure server and includes all technical details you need including an SSL certificate and other security measures.
Hero Schedule is backed up using point-in-time backups for safe data recovery.
Users can connect using a single sign-on through your identity provider.
Supervisors can review and approve time off, overtime, and trade shift requests.
Supervisors can set up a 12-month schedule in less than 10 minutes using the pattern-based schedule setup.
Supervisors can adjust and edit the schedule to move staff around as needed.
The Notes feature allows supervisors to enter a note for an individual employee, a department, or the entire agency to help keep track of unique shifts or days.
Employees can enter time-off requests, overtime requests, trade shift requests.
Employees have access to view their schedules from any device.
Employees can access the mobile-friendly version of the software using their smartphone or tablet.
Hero Schedule sends out email notices to employees if changes are made to their shift. Emails are also sent to supervisors for time off and overtime requests.
Hero Schedule helps you track hours worked to comply with the Fair Labor Standards Act (FLSA).
The pay period closing function allows administrators to close a pay period and download a spreadsheet with all the numbers needed for reporting.
Administrators can monitor overtime, time off requests, accrual balances for vacation, sick, and comp time.
Administrators can add new employees and set their overtime election and other variables.
Yes. Add as many employees as you can hire. Hero Schedule is designed to grow with your agency. Organize your fire department and divisions to help keep order to your busy and ever changing schedule.
We should have you up and running within a few days if all goes well.
We'll meet with you and get all the information we need to set up your schedule
We will do a 1 hour training to help you navigate the schedule
Begin scheduling!
Each agency we work with has a different payroll software that they use. With Hero Schedule, you can download all your payroll numbers into a spreadsheet to hand over to your payroll department. If you need a custom import into your software, let us know - and we can create a connection for you.
Kelly Days are built in days off in a shift cycle that keep a firefighter from working too many days and violating FLSA rules. Hero Schedule allows you to set the 'work period' (typically 14-day, 19-day, 28-day). Then you select which day of the period to give each firefighter as their Kelly Day.
Hero Schedule is built to easily create an Open Shift opportunity.
Create several Open Shift pools of firefighters. This allows you to specify who gets the invite
Create an Open Shift either when you approve a time off request, or just click on +Add Open Shift
Hero Schedule sends emails and alerts eligible firefighters to an overtime opportunity to fill the Open Shift
Hero Schedule is the Simple Fire Department Scheduling Software
Firefighting has a lot of challenges when it comes to employee scheduling. Managing each shift for full-time firefighters, paid-on-call firefighters, and volunteer staff. Kelly Day rules are often confusing and lead to unnecessary overtime.
Hero Schedule helps fire departments keep overtime to a minimum. Kelly Day calculations are done automatically, preventing your administrative staff from making expensive mistakes. Time off requests can be automatically approved or rejected based on pre-set rules of the department. Customizable rules will keep vacation, sick time, and personal time accruals organized. Our system will help you comply with the Fair Labor Standards Act (FLSA).
Your firefighters' personal employee information is kept on safe and secure servers. Point-in-time backups are kept to help you recover data in the event it is lost.
We want this to be the best scheduling software your department and employees have ever used.