The best scheduling software you will ever use.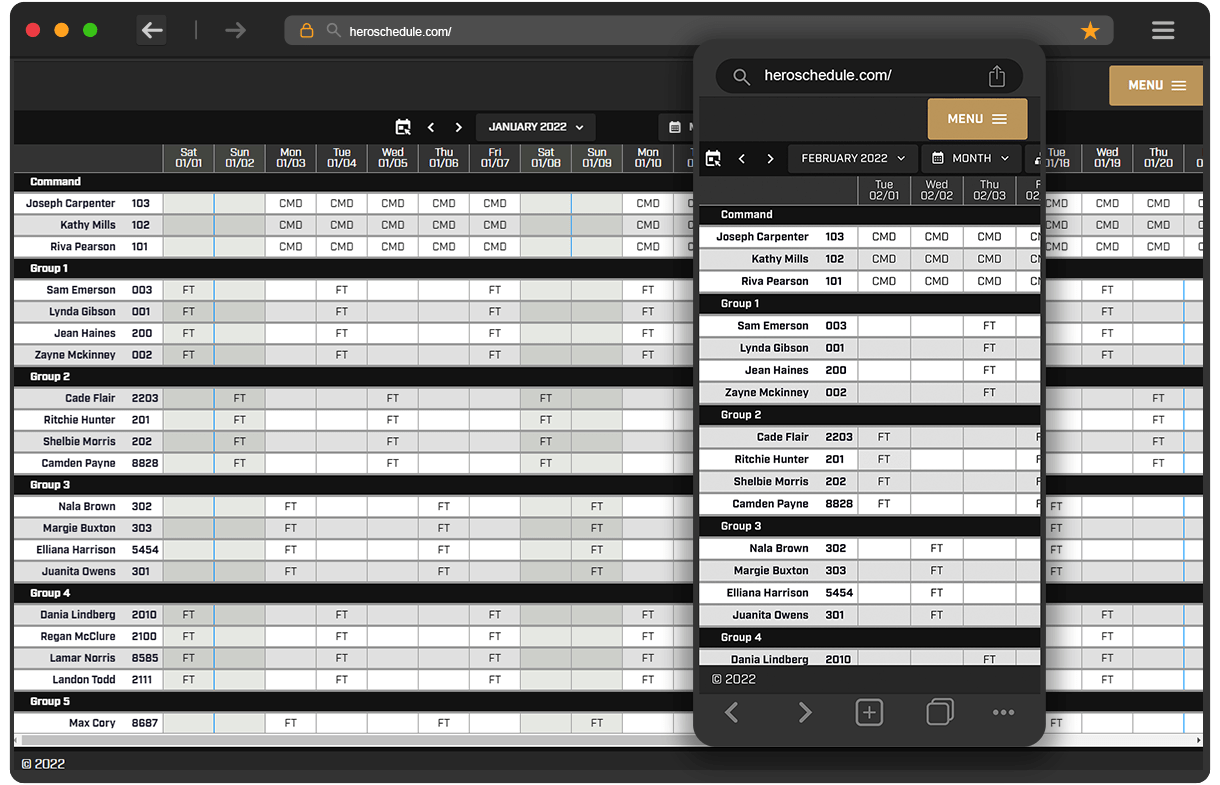 Shift management & supervision
Keep your agency organized and fully staffed.
An intuitive, easy-to-see scheduling software.
Timekeeping & administration
Saving you hours on administrative and timekeeping duties.
Yes. Add as many employees as you can hire. Hero Schedule is designed to grow with your agency. Organize your departments and divisions to help keep order to your busy and ever changing schedule.
We should have you up and running within a few days if all goes well.
We'll meet with you and get all the information we need to set up your schedule
We will do a 1 hour training to help you navigate the schedule
Begin scheduling!
Each agency we work with has a different payroll software that they use. With Hero Schedule, you can download all your payroll numbers into a spreadsheet to hand over to your payroll department. If you need a custom import into your software, let us know - and we can create a connection for you.
Kelly Days are built in days off in a shift cycle that keep a firefighter from working too many days and violating FLSA rules. Hero Schedule allows you to set the 'work period' (typically 14-day, 19-day, 28-day). Then you select which day of the period to give each firefighter as their Kelly Day.
Hero Schedule is built to easily create an Open Shift opportunity.
Create several Open Shift pools of officers/firefighters. This allows you to specify who gets the invite
Create an Open Shift either when you approve a time off request, or just click on +Add Open Shift
Hero Schedule sends emails and alerts eligible officers/firefighters to an overtime opportunity to fill the Open Shift